Tickets
Cogran makes it simple to sell tickets to fundraisers, events, and member events.
Tickets for Everything
Manage Capacity and Entry Times with Cogran Tickets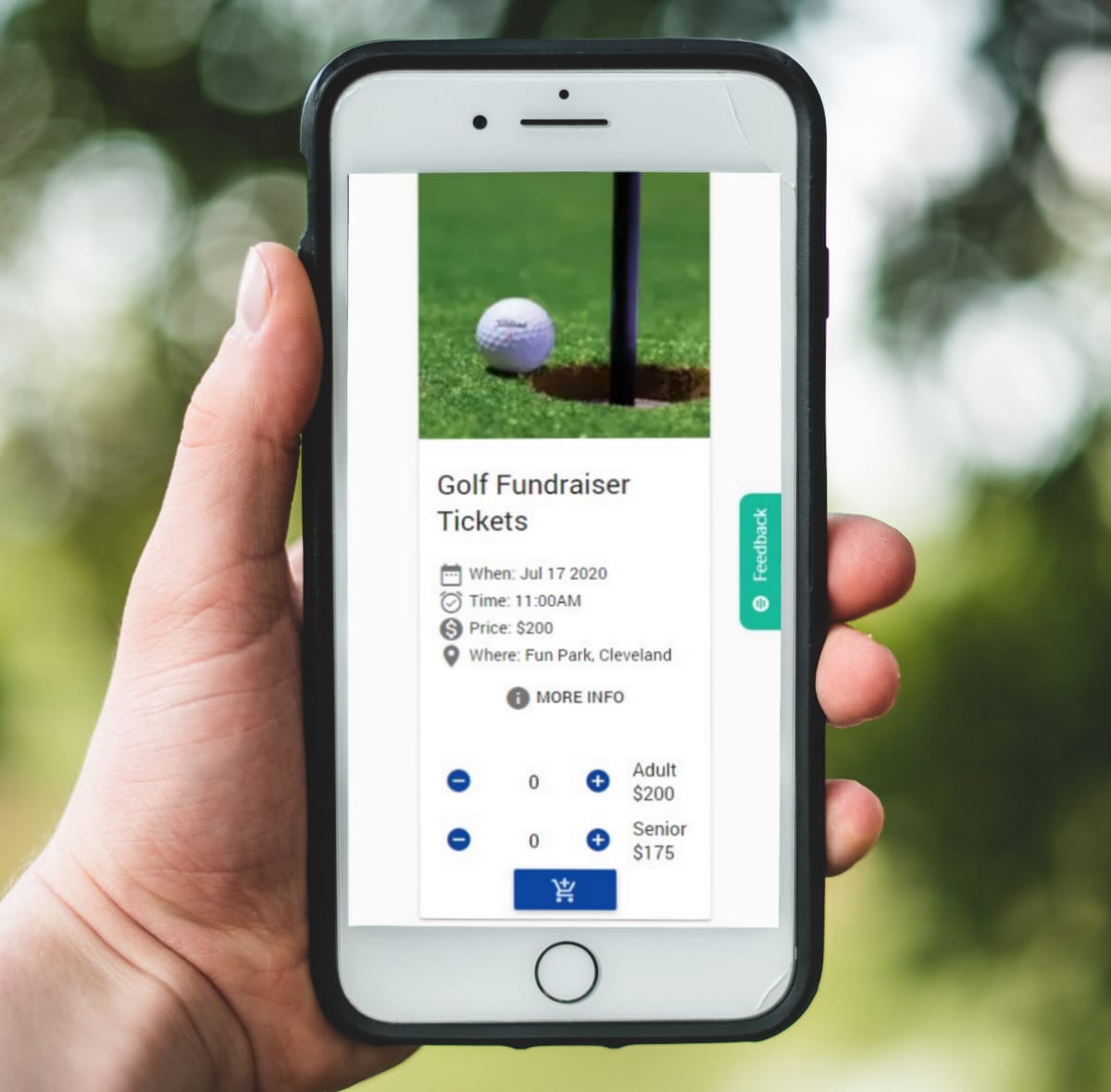 Tickets Make Participation Simple
Tickets provide a great way to manage entries and capacities for special events, like races, benefits and dances. And these days, tickets are great way to manage timed capacity at swimming pools, open gyms, and other facilities. Tickets are barcoded so that they can be scanned on arrival, ensuring a one-time use.
Cogran tickets are used with the quick Point-of-Sale checkout interface, which means a fast checkout without pushing the customer through the full registration process, but with the convenience of a single user account for registrations and tickets.
Cogran tickets harness the power of Cogran with a new twist: multiple prices can be offered for each ticket! Offer different ticket prices for prices for seniors, adults, and youth, or any other variable. Not only that, but Cogran's customer handy validation of current members means member prices can apply, and even resident rates. It's simple to add multiple prices for a single ticket.
Mobile Tickets
Let Rec Centers Sell Anywhere
Ticket sales are fully mobile, just like the rest of Cogran. That means it's possible for administrators and staff to take attendance and sell tickets anywhere there is internet or cellphone network accessible. Sell pool passes poolside. Sell tickets at the gate. It works both ways: Cogran works just as well for customers of a recreation department. That means that your customers can order tickets on any mobile-friendly device, on any modern browser.
Dates and Times
Build tickets by the hour or day or event
Capacity
Never exceed the number of allowed customers