Real Reports
Cogran reports are designed to work in the way you need. Filter on tons of categories, like dates or names or payment status, to refine information. Pin columns right or left or hide the columns. Export the entire list or selected content. Use it as a mailing list.
Great Reports
Make a Big Difference
Reports to Run Your Day
Information at Your fingertips
Cogran is designed to make it simple to run an organization day by day, with crisp reports on revenue, daily usage, and everything that's happening in your organization every day.

Cogran also has daily reports, with rosters and attendance tools, at-a-glance reports on who's coming today, and member information.

Use them your way to make your organization run smoothly. Track registrations by program, season, age, or any other category. Investigate who started but didn't complete a transaction. Know exactly how many registrations that you're processing. Cogran makes the details of managing your organization totally transparent.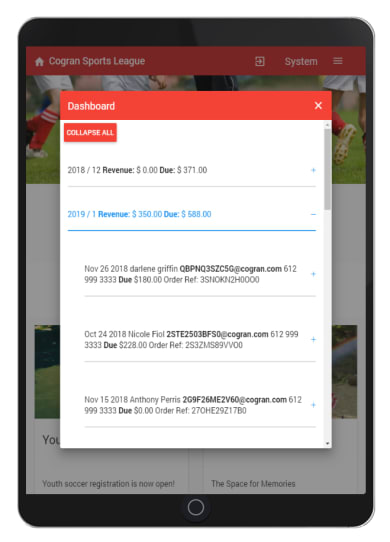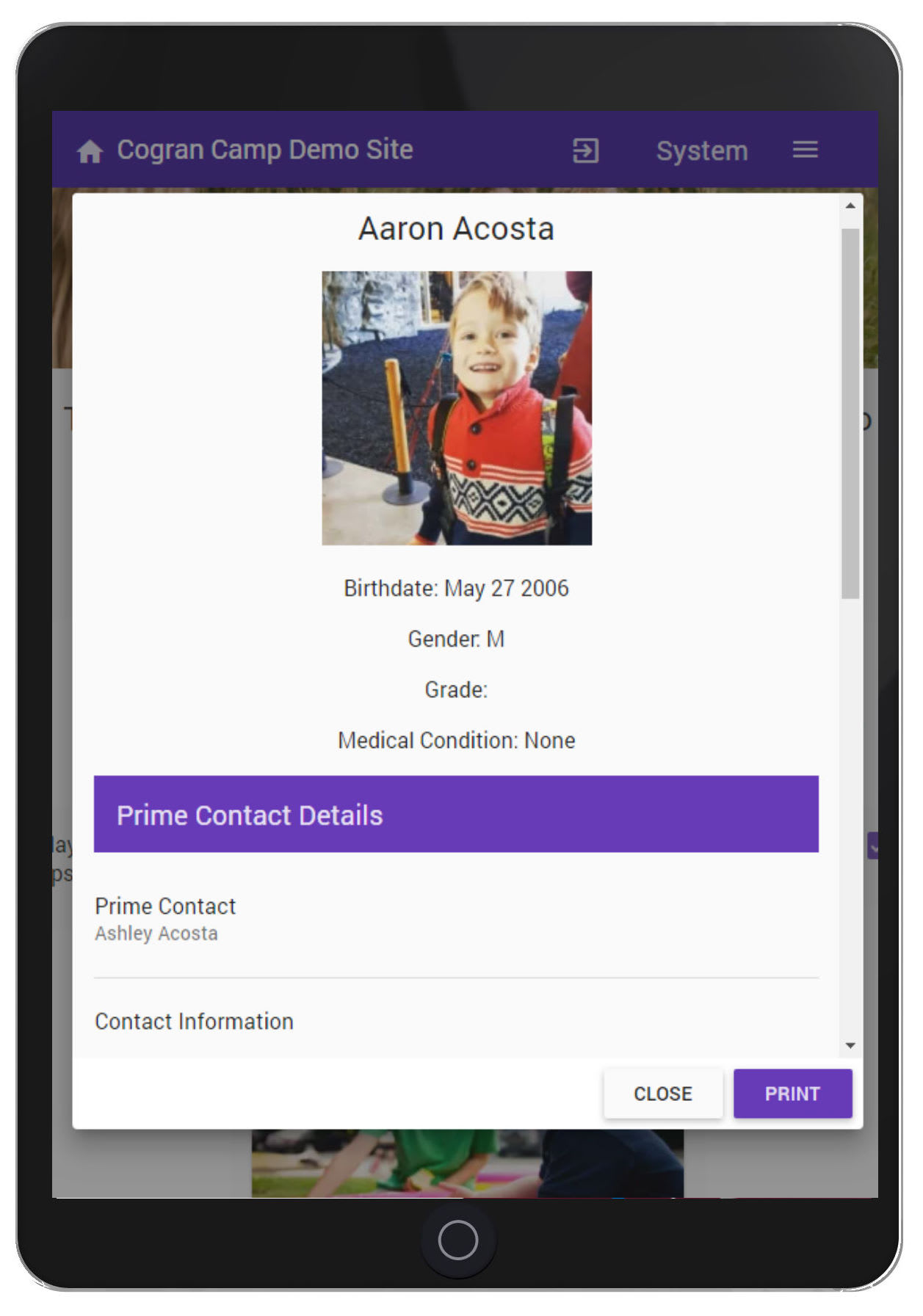 Reports on People
Provide Amazing Details to Manage Day-to-Day
During registration, Cogran gathers important information about your registrants. That information is used to create reports like rosters and powerful household detail reports for a 360 view of the users.
Rosters
Attendance
Personal information
Medical and pickup details
Team or group records
Member profile details
Payment information by person, household, and group
Reports on Reservations
Internal and external reservations get star treatment
Reservation management is completly integrated in Cogran, with all reports flowing right from the time of reservation.
Daily usage reports
Gantt-style daily, weekly, and monthly calendars
Reservation status reports
Double-booking information
Facilities reports for setup and takedown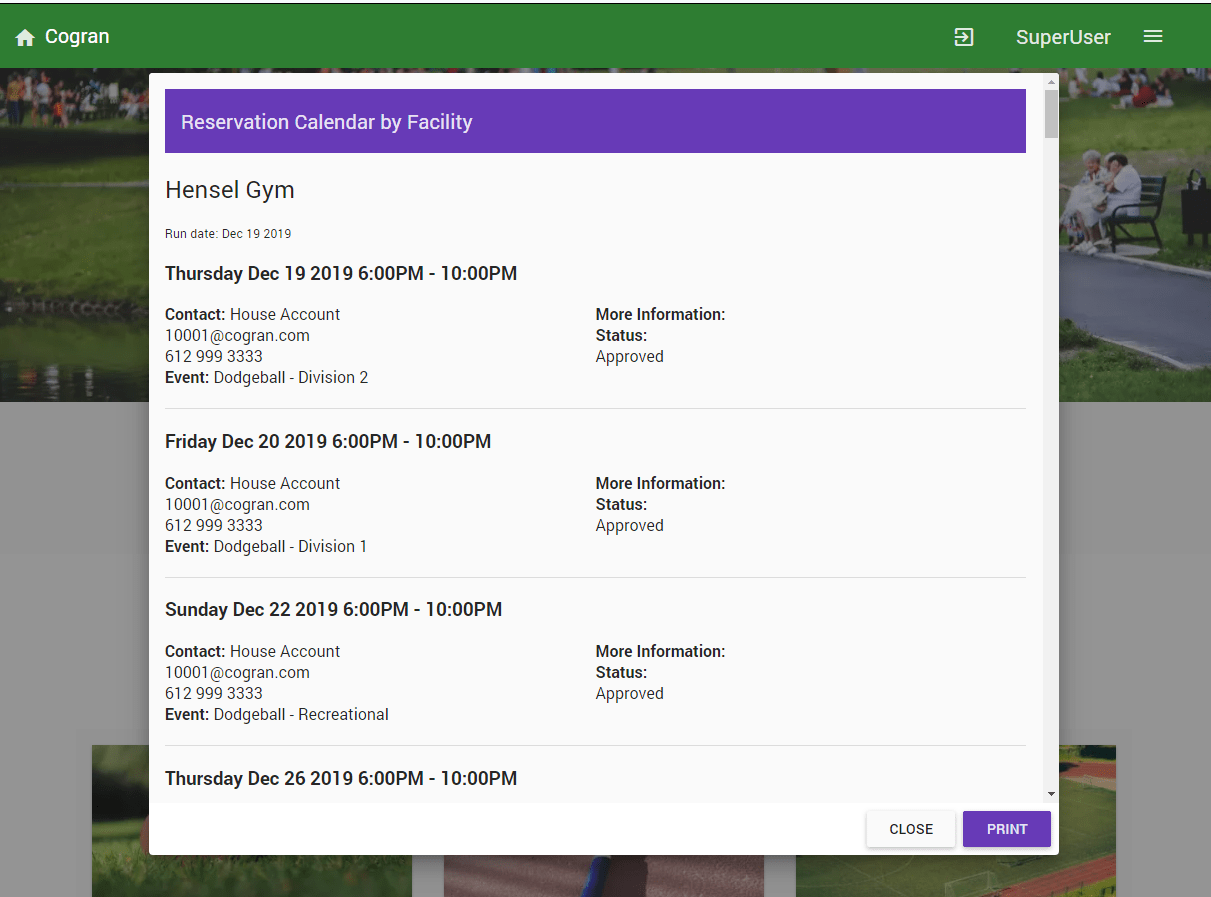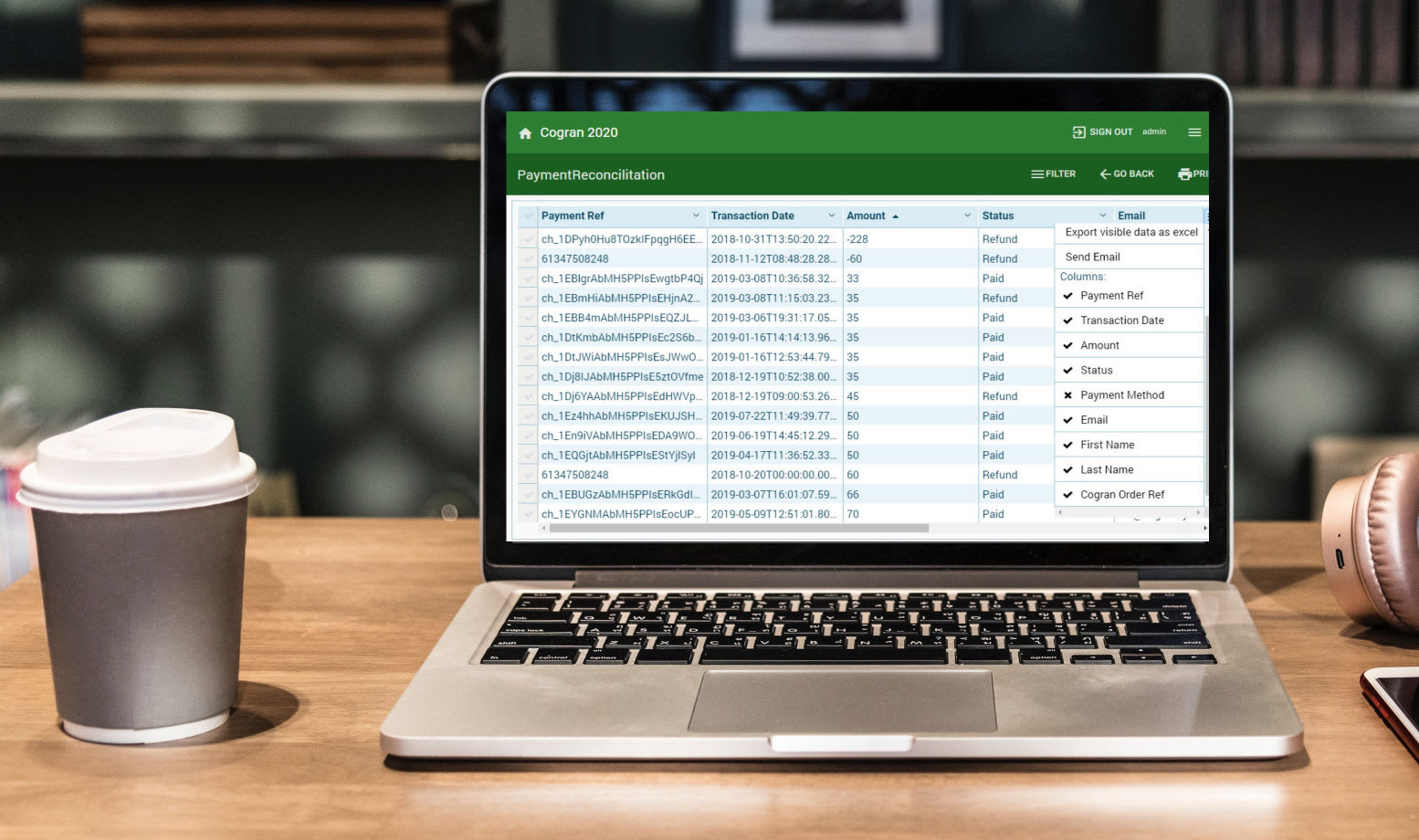 Financial Reports
Create a View of Your Finances
Cogran's registration system comes with a suite of finance reports.
Income, attendance, and other info by program, season, session, and more
Paid, due, pending, declined, and more payment status reports
Payment records with details
Payment status and aging reports
Closeout and reconciliation reports
Revenue, coupon values, and much more
Trend histories


Reports on Sports Features
The info you need to run your league
Review registrations, find coach info, review teams and schedules with easy reports
Teams
Unassigned players
Players by grade and age
Coaches
Schedules