The heart of Cogran is

Amazing Registration
Slick, intuitive registration for kids, adults, campers, athletes, coaches, volunteers, and more
Register the Right Way
Get the Right Info from the Right Registrants
With powerful, flexible forms from Cogran, it's easy to gather information online so that it seamlessly flows throughout the system.
We're here to help you get it right.
Use our pre-built registration form fields and add your own
Add unlimited family members
Collect emergency contact information
Gather insurance information
Collect custom info as needed
Include waivers and opt-ins
Get special info on youth participants, like grade and school
Gather household/family information once, such as the home address
Add more than one email for system communications
Ask unlimited questions for each program
Get member numbers for member pricing, or just because you need them
Collect coupon codes
Grab zip codes for resident pricing options
Filters

Registration Forms
that transform

Registration is at the heart of the Cogran System. That's why we make it easy to do gather the information that you need, set the pricing that fits your organization, and make it easy for people to find the right programs.
HOUSEHOLDS

Powerful Accounts
for families and individuals

Users can add as many family members as they want to a household, to reflect their own family, and can add as many registrations in a transaction as they want. There's never a charge for adding a person to the Cogran System. Our rule is if you don't get paid, neither do we.

Get in Touch
endless possibilities

Pricing Flexibility
Quantity discounts allow discounts on purchases of multiple items
Household discounts mean families save on big purchases
Member pricing means that members can get special pricing, for as long as the membership lasts
Coupons for seasons or programs allow special sales
Resident pricing options based on zip code mean your residents get the right price
Early-bird pricing kicks in automatically to reward your first registrants
Late fees mean that the hassle of a late registration is actually a financial bonus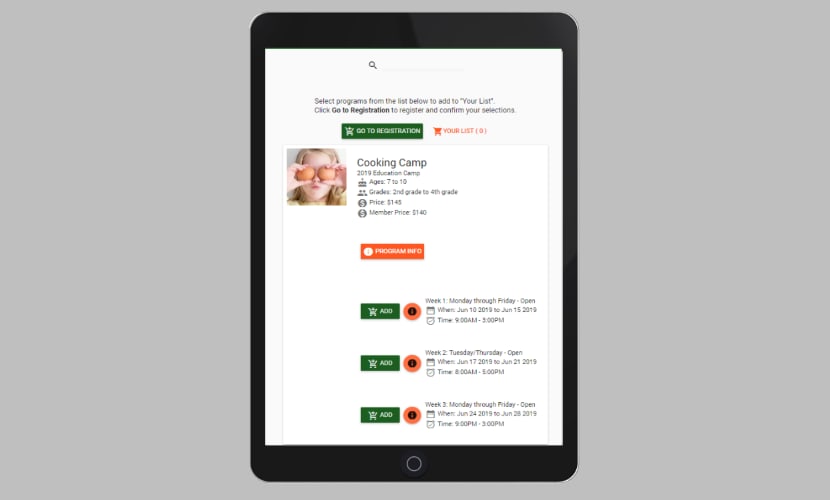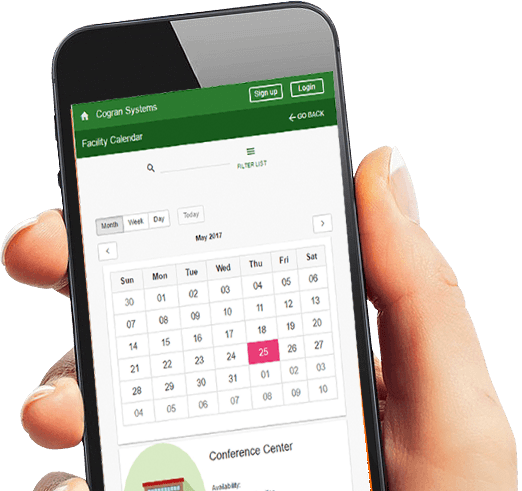 Your Look
We ensure that it's yours, from your logo, Facebook feed, Twitter feed, and maps. It's all about driving registrations, increasing reservations, and building your organization. With 15 color schemes built in, it's easy to find your look with Cogran.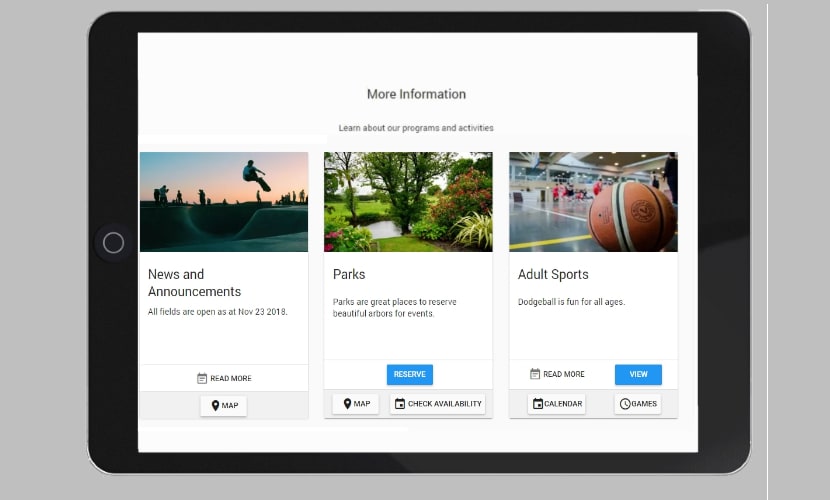 Great Organization Tools
Keep all of your program info in front of the registrants, so that they can easily find the right program for themselves!
The system automatically reviews age, grade, and gender of participants to make sure that right kid gets in the right program. Or keep parents from accidentally registering for your camp!