Attendance Tracking
It's more important than ever to keep track of attendance, absences, and more. Cogran allows contacts to check in and out by simply clicking a checkbox! Use an ipad or other internet-connected device to pull up a list of participants by day, program, session, or age group.
The form can also be used to track attendance by instructors, counsellors, or parents. Specific times are automatically recorded when your instructors click the touch-friendly box on the check-in form. Use photos or not, check in and out or just show check-ins. Then, pull simple reports that show attendance!
If more information is needed, you can also add comments or other information that you might need to track. Not only that, but parents and others can verify check-ins from their household account.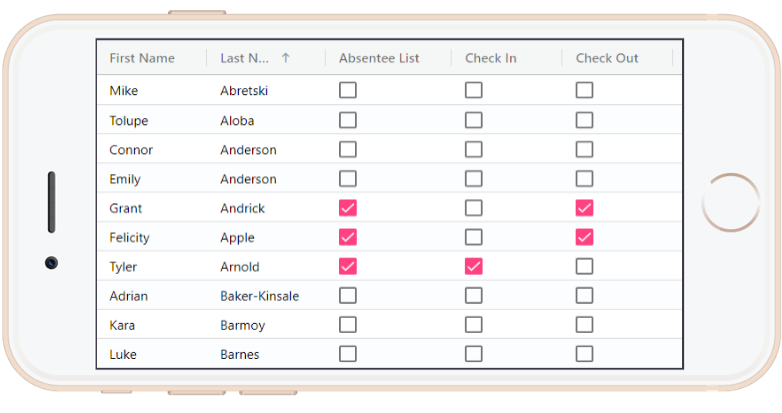 Admissions Reports
Times are automatically recorded in reports, and check-ins are easily tracked by participants who can view their attendance reports on their household account.
names of participants
photos
phone numbers
email addresses
medical information
emergency contacts
insurance information
barcode scan
program
class
instructor
days of attendance
location
Quickly access print-friendly forms from Cogran's admin access.

Rosters and Sign-in Sheets

The forms are automatically packed with key information from registration forms and signups, with details like pickup contacts, emergency contacts and insurance details, plus medical info about allergies. Forms for session checkins, rosters packed with details, and forms for daily access are accessed at the click of a button.