Point of Sale
June 2, 2020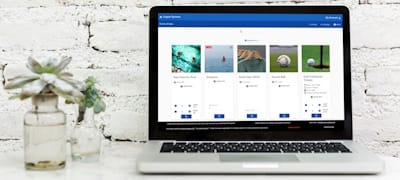 Cogran Point of Sale: New and Improved in Spring 2020
Cogran point of sale (POS) streamlines three aspects of running a recreation department: donations, passes/tickets, and merchandise sales. Cogran POS comes in handy when there is no need to gather full registration details of a participant. With no registration required—just a simple login—this new approach to POS means that sales are quicker, simpler, and apply to even more parts of a recreation department's workflow.
Key Takeaway 1: New POS adds to Cogran's extensive feature set
Key Takeaway 2: POS makes pass and ticket sales with multiple price categories and barcoded receipts
Key Takeaway 3: Merchandise sales allow taxes, size selection, or no size selection
Key Takeaway 4: Donations are easy with one-time or recurring gift options
---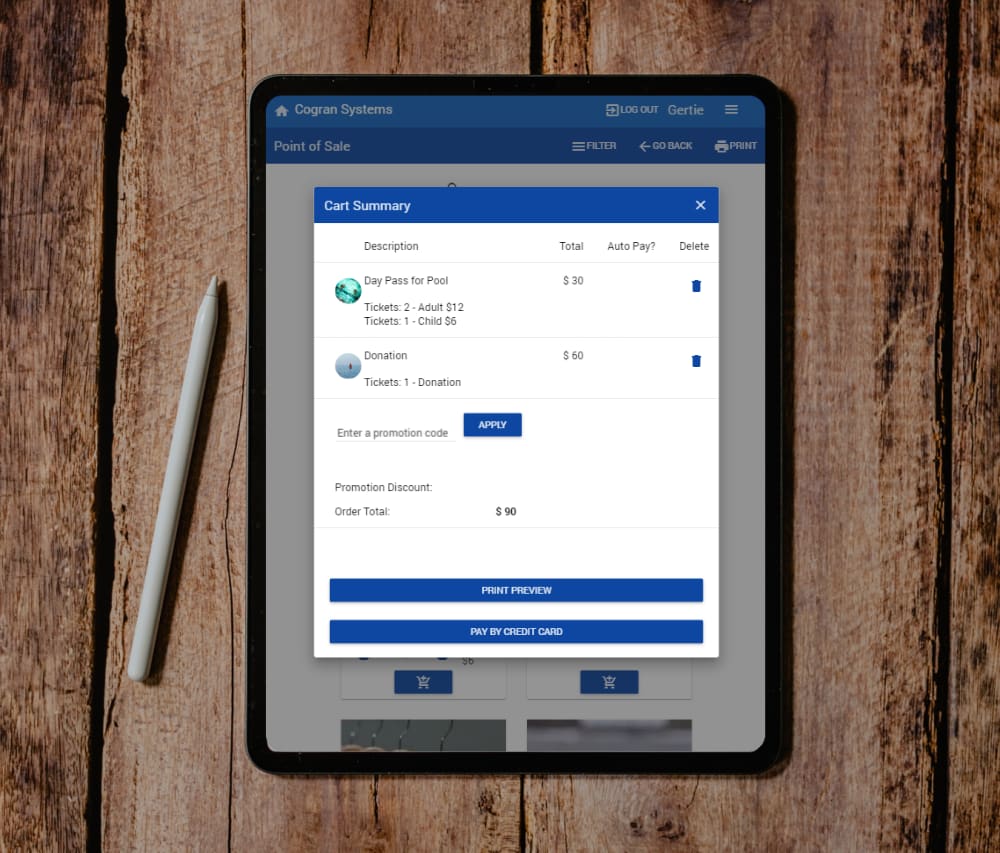 Improved POS for Recreation Management
While creating simplicity for the users, Cogran also provides robust features for administrators. These include tiered pricing for different groups, such as seniors or youth; validations for resident pricing; and membership evaluation.

Cogran POS allows donations from site visitors without forcing users to travel through a registration. Cogran allows users to specify an amount and to make a one-time gift or a sustaining gift paid on a recurring basis. (Donations are also easy during a traditional Cogran registration).

Cogran POS also allows the quick sale of tickets for events with variable prices—such as day passes for a swimming pool with youth, member, and resident rates. It's simple to add multiple prices for a single ticket. All of the POS receipts are barcoded for improved check-in, as well, turning every receipt into a ticket. Cogran POS makes it simple to sell and redeem day passes, tickets, and more.

Cogran POS makes it easy to sell merchandise, too. Different merchandise types allow the sale of sized items—like branded shirts—and unsized items, like candy bars, and to quickly indicate the quantity of each purchase.
---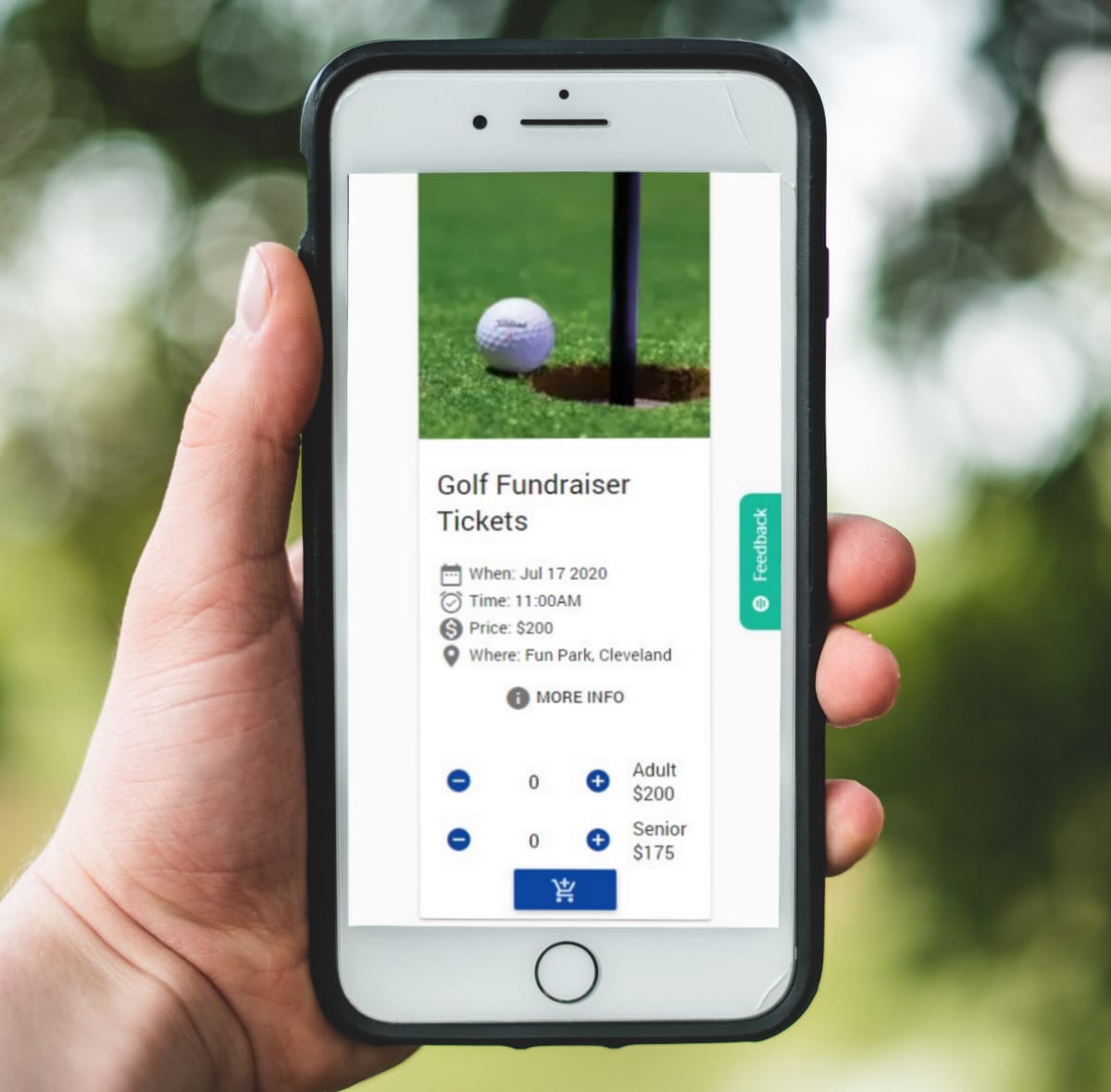 Mobile POS Lets Rec Centers Sell Anywhere
Cogran's POS is fully mobile, just like the rest of Cogran. That means it's possible to extend POS to most locations, as long as there are internet or cellphone network accessible. Sell pool passes poolside. Sell tickets at the gate. Sell tshirts and candy bars on the sidelines.
It works both ways: Cogran works just as well for customers of a recreation department. That means that your customers can order tickets, make donations, and take other actions with ease. on any mobile-friendly device, on any modern browser.