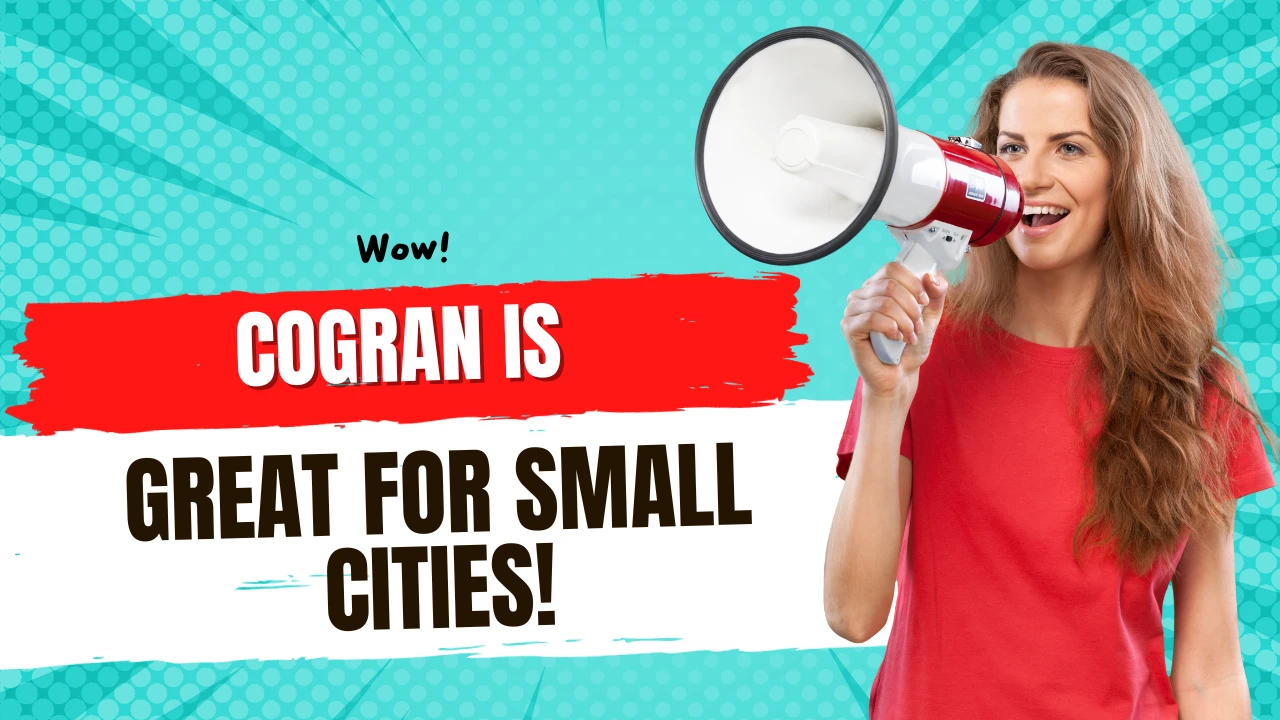 Cogran Systems: A Comprehensive Solution for Small Cities' Community Management
Introduction
In the digital age, managing various aspects of a small city's community services can be a challenging task. From sports league management to facility reservations, camp registrations, memberships for community centers, and program registrations, there's a constant need for streamlined and efficient solutions. Cogran Systems emerges as a standout choice for small cities seeking a one-stop system to handle these diverse functions seamlessly. In this article, we'll explore why Cogran Systems is a great choice for small cities and delve into its key features that make it an indispensable tool for community management.
1. Sports League Management
Cogran Systems provides small cities with a comprehensive sports league management system. It simplifies the process of creating and managing sports leagues, from team formation to game scheduling. Small cities can easily set up and organize various sports leagues, including soccer, baseball, basketball, and more, making it easier than ever to promote an active and healthy community.
Key Features:
Team formation and roster management.
Automated game scheduling to minimize conflicts.
Real-time score tracking and updates.
Online registration for players and teams.
Customizable league rules and settings.
2. Facility Reservations
Efficient facility management is vital for small cities, and Cogran Systems offers a powerful facility reservation system. Cities can easily manage bookings for community centers, sports complexes, meeting rooms, and other facilities. The user-friendly interface allows for easy scheduling, payment processing, and tracking of facility usage.
Key Features:
Online reservation and booking system.
Calendar view for availability and scheduling.
Integration with payment processing for rental fees.
User-friendly interface for both staff and residents.
Real-time updates on facility availability.
3. Camp Registrations
For cities that run summer camps, Cogran Systems streamlines the camp registration process. Parents and guardians can easily enroll their children in camps through an intuitive online portal. City staff can efficiently manage camp registrations, rosters, and payments.
Key Features:
Online camp registration and payment processing.
Automated waitlist management.
Camper information tracking.
Emergency contact and medical information storage.
Customizable camp schedules and pricing options.
4. Memberships for Community Centers
Many small cities operate community centers that offer memberships to residents. Cogran Systems makes membership management simple and efficient. It allows residents to purchase memberships online, renew them, and gain access to community center facilities.
Key Features:
Online membership registration and renewal.
Membership card issuance and management.
Access control for community center facilities.
Member-only event registration and discounts.
Automated membership expiration notifications.
5. Program Registrations
Whether it's art classes, fitness programs, or special events, small cities can manage program registrations effortlessly with Cogran Systems. Residents can browse available programs, register online, and make payments seamlessly.
Key Features:
Online program registration and payment processing.
Customizable program categories and descriptions.
Waitlist management for popular programs.
Staff access to participant data and attendance tracking.
Automated program reminders and notifications.
6. Communication and Reporting
Cogran Systems enhances communication between city staff and residents. It offers tools for sending newsletters, updates, and announcements. Moreover, the system provides robust reporting capabilities, allowing small cities to gain insights into registrations, facility usage, and financial data.
Key Features:
Email and text message communication tools.
Newsletter and announcement distribution.
Customizable reports on registrations and facilities.
Financial reports for tracking revenue and expenses.
Data export capabilities for further analysis.
Conclusion
Cogran Systems stands out as a great choice for small cities seeking a comprehensive, one-stop solution for community management. Its versatile features, including sports league management, facility reservations, camp registrations, memberships for community centers, and program registrations, make it an invaluable tool. With Cogran Systems, small cities can efficiently manage their community services, promote active living, and enhance the overall quality of life for their residents.